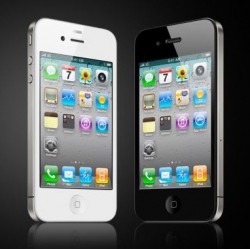 Apple hardware supplier Foxconn is gearing up for quite the iPhone launch: The manufacturer has reportedly shipped over 1 million units of Apple's iPhone 5S to carrier China Mobile in preparation for the iPhone's launch this Friday, January 17.

China Mobile is huge, the largest mobile network in the world huge, with more than 760 million customers; Apple secured a deal with the mobile network back in September. Analysts told The Wall Street Journal that Apple only sells an average of about two million iPhones in China every month, but there's no word on how large future shipments would be.

China is the world's leading smartphone marketplace, snapping up 33% of all worldwide shipments. But Apple sits at seventh place amongst smartphone vendors there, the perceived luxury of Apple's wares largely drowned out by wave after wave of larger, varied, and (most importantly) dramatically less expensive smartphones from vendors like Samsung, Huawei, and Xiaomi — phones that are all running Google's Android operating system.