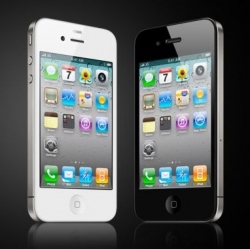 Of all the silliness in Apple and Samsung's international legal spats, the drama surrounding a court-ordered apology that Apple had to make on its U.K. site ranks among the most shameless.
Apple yesterday finally posted a corrected version of its apology to Samsung on its U.K. site, following issues that a U.K. appeals court had with its original note, CNet reports. What's most funny about the news is just how much Apple made the situation worse, instead of simply taking its lumps.
After a U.K. court ruled that Samsung's tablets didn't copy Apple's iPad design, Apple was ordered to post an announcement about the judgement on its U.K. site. Apple did so over a week ago, but the confusing language , reference to other court cases (where Samsung was found to infringe on Apple's designs), and a few notes about one U.K. judge's personal opinion of Apple's designs made it clear the company posted the apology begrudgingly.
Last week, the U.K. court spanked Apple over that initial apology and ordered the company to post a new apology within 48 hours, link it prominently from its homepage (the previous announcement was buried within Apple's site), and keep it online until December 14.
Had Apple just followed through with the court's original order, instead of being cheeky with its own additions, nobody would be talking abut its Samsung apology now. Instead, the company basically kept the news cycle alive, and ended up looking childish in the process.