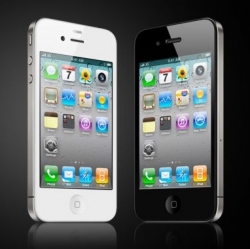 Apple today released its fiscal third quarter earnings report, with revenues of $37.4 billion and earnings per share (EPS) of $1.28. Analysts had expected Apple to report earnings of $1.23 per share on revenues of $37.99 billion. Although Apple missed revenue estimates, the company's says its stronger than expected EPS is the result of solid iPhone sales.

This quarter the company reported 35.2 million iPhones sold, up from 31.2 million units sold in Q3 2013. According to Apple chief Tim Cook, "our record June quarter revenue was fueled by strong sales of iPhone and Mac and the continued growth of revenue from the Apple ecosystem, driving our highest EPS growth rate in seven quarters." Apple reported $7.7 billion in profit this quarter, up from $6.9 billion in Q3 2013. Last quarter, Apple reported $10.2 billion in profit on revenues of $45.6 billion.

Although Apple's Q3 2014 was light on consumer-ready releases, the company's annual developer conference, WWDC, set the stage for what analysts expect to see in Q4. OS X Yosemite, iOS 8, and HealthKit all debuted at WWDC, but investors are likely more interested in a number of widely rumored yet unannounced products, including the iPhone 6 and the iWatch.