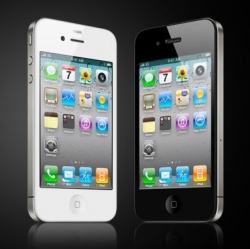 The findings will heighten concerns among shareholders who have seen about $230bn wiped off Apple's stock market value since September 2012. Smartphone rival Samsung is now seen as equally "inspiring" in the US, says the survey by consultancy Added Value.

Analysts fear Apple may have lost its way since its visionary co-founder, Steve Jobs, died in October 2011. While Apple's brand still scores more highly overall, Samsung's is more consistently appreciated across the world, particularly in East Asia, says Added Value, part of Sir Martin Sorrell's WPP group.

Apple's reputation for market-leading innovation took a knock after the iPhone 5 was seen as an iteration of an earlier design rather than a characteristic step-change. According to research by Gartner, Samsung and Apple now account for 52% of the global smartphone market, but in the final quarter of 2012, Samsung sold 64.5 million smartphones to Apple's 43.5 million.

Similarly, Apple's iPad Mini was a response to rival, smaller tablet computers already on the market, adding to the impression Apple was following, not leading.