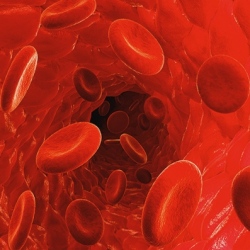 Unity Biotechnology is filling up its cash reserves with another venture round before it goes into its first anti-aging human studies. The biotech firm bagged a $116 million round in 2016, with Jeff Bezos and others joining the syndicate for the seeded company, launched with Bob Nelsen's help.

That followed an $11 million seed round and a $35 million extension on the B. And now it's settling for a relatively modest $55 million for the C round, bringing the total to 217 million so far for the preclinical company.

Anti-aging research has been growing steadily over the past few years, as researchers look into the ways aging triggers the gradual erosion of health. Google launched the secretive Calico to go after anti-aging remedies almost 5 years ago, hiring Arthur Levinson to take the helm.

In their case Unity is all about senescent cells, the cranky non-dividing cells that clutter an aging body. The buildup in senescent cells is associated with the release of dozens of proteins that promote inflammation, and removing them, without altering the balance of cells the body needs, could promote a longer, healthier life.

Or at least that's Unity's theory. Unity's first trial will focus on senescent cells and osteoarthritis. Keith Leonard, chairman and chief executive officer of Unity, noted:

With this latest round of financial support, UNITY is on track to file its first Investigational New Drug application and initiate a clinical study during the first half of this year for the potential treatment of osteoarthritis.

New Series C investors include EcoR1 Capital Fund, 6 Dimensions Capital and Altitude Life Science Ventures. Also participating are existing investors Fidelity Management & Research Company, Baillie Gifford, Partner Fund Management, Pivotal Alpha Limited, Invus Opportunities, ARCH Venture Partners, Venrock, Founders Fund and the Longevity Fund.