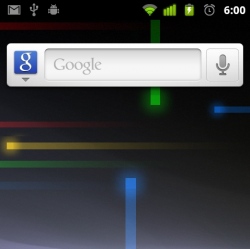 It found that among the 16 million U.S. tablet owners, 42% owned an Android tablet. While iPads still led (55%), the lead was far smaller than every other estimate I've seen. Forrester Research, for instance, found last September that the top 3 Android tablet makers at the time – Samsung, Motorola and Acer – combined held only 12% of the U.S. market.

Respondents could indicate if they owned more than one tablet, Javelin's total added up to 119%. Dividing 42 by 119, Android really had closer to 35% of the U.S. tablet market.

Although Apple is clearly the innovator, the sheer number of Google Android tablets, price ranges, and carriers will soon prove overwhelming," according to the report.

Meanwhile, Windows tablets also held a surprisingly high 10% of the market as of December.

For future purchases, iPads still lead (36%). Android, including the Kindle, ranked 2nd (27%), followed by perhaps surprising interest in Windows tablets (21%).

-17% of U.S. mobile phone users, or 34 million Americans, will own a tablet by the end of the year.

– Tablet adoption is forecast to grow at a CAGR of 40.3% to 40% of all U.S. smartphone users by 2016, or 87 million adults. That compares to Forrester's forecast of 112.5 million adults by 2016.