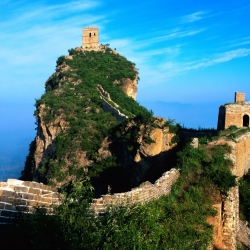 As an OS, Android has an iron grip on the Chinese smartphone market. A study from Analysys International combines data of sales and ownership shows the little green guy with 90% of the market. In China, however, things aren't always so clear cut.

First, what we know. Android's growth has been meteoric and that's not hyperbole. One year ago the platform held an impressive 58% of the market. Now it sits at 90%. A huge driver of this growth is the average cost of an Android device. That cost is $223 compared to the average price of an iPhone at $726. The iPhone 5 has yet to launch in China as well, providing a large competitive window of opportunity to Android manufacturers. Other operating systems (Symbian, BlackBerry) are either stale at best, or just getting off the ground (Windows Phone).

The data is also distorted by grey market sales, which obviously cannot make it into the Analysys study. This grey market is the only spot where the iPhone 5 would be able to have an impact on total marketshare, but this market is also filled with Android-based knockoff phones that do nothing to reinforce Google's numbers.

Beyond the raw numbers, it's also difficult to tell how valuable the market share is for Google. Mountain View makes its money off of Android's hooks into Google's search, location and social services. Many of these services are either blocked or eschewed in favor of Chinese services like Baidu. At the end of the day, though, we are sure Google is as pleased as punch with Android's Chinese performance.