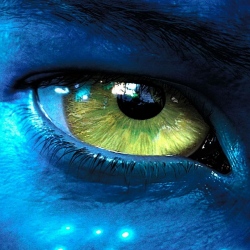 Two researchers at Weill Cornell Medical College have deciphered a mouse's retina's neural code and coupled this information to a novel prosthetic device to restore sight to blind mice. The researchers say they have also cracked the code for a monkey retina — which is essentially identical to that of a human — and hope to quickly design and test a device that blind humans can use.

The breakthrough, reported in the Proceedings of the National Academy of Sciences (PNAS), signals a remarkable advance in longstanding efforts to restore vision. Current prosthetics provide blind users with spots and edges of light to help them navigate. This novel device provides the code to restore normal vision. The code is so accurate that it can allow facial features to be discerned and allow animals to track moving images.

The lead researcher, Dr. Sheila Nirenberg, a computational neuroscientist at Weill Cornell, envisions a day when the blind can choose to wear a visor, similar to the one used on the television show Star Trek. The visor's camera will take in light and use a computer chip to turn it into a code that the brain can translate into an image.

"It's an exciting time. We can make blind mouse retinas see, and we're moving as fast as we can to do the same in humans," says Dr. Nirenberg, a professor in the Department of Physiology and Biophysics and in the Institute for Computational Biomedicine at Weill Cornell. The study's co-author is Dr. Chethan Pandarinath, who was a graduate student with Dr. Nirenberg and is currently a postdoctoral researcher at Stanford University.

This new approach provides hope for the 25 million people worldwide who suffer from blindness due to diseases of the retina. Because drug therapies help only a small fraction of this population, prosthetic devices are their best option for future sight."This is the first prosthetic that has the potential to provide normal or near-normal vision because it incorporates the code," Dr. Nirenberg explains.