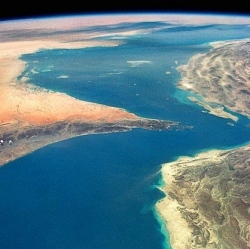 The push to return manned launch capabilities to United States soil is bringing about an exciting period in the space industry. 2014 saw the awarding of the US Government's Commercial Crew Transportation Capability (CCtCap) contract, with both Boeing and SpaceX benefiting from a significant investment of $6.8 billion.

The contract has the ultimate goal of expediting the development and production of commercial spacecraft specializing in low-Earth orbit operations to the ISS. But what were the driving factors behind the change, and how do the planned replacements match up to the capabilities and conditions of the long standing Soyuz program? Read on as we delve deeper into NASA's mission to end the nation's reliance on Russia by 2017.

For many years, the Russian-built Soyuz spacecraft has been the chosen (and really the only) option for astronauts traveling to and from the International Space Station (ISS) since the retirement of the space shuttle program. First entering service in 1967 as a competitor to the legendary US Apollo program, the Soyuz spacecraft's storied history is not without its blemishes. It has seen a number of fatalities, including the pilot of the first ever manned mission, Vladimir Komarov, who perished on descent due to a parachute deployment failure.