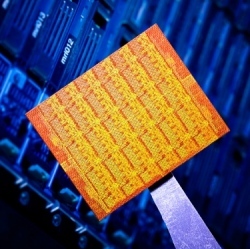 In 2006, AMD could seemingly do no wrong. Its processors were the fastest in the PC market, annual revenue was up a record 91%, expansion into the graphics game had begun with the high-profile acquisition of ATI, and it was making exciting plans for a future where, we speculated, it could "smash Intel's chip monopoly" for good.

Its chief rival, meanwhile, was having a torrid time. Intel's first-quarter results saw a 40% drop in profit, revenue was falling, and it shed around 10% of its workforce: a whopping 10,000 jobs.

The underdog from Sunnyvale was on the verge of toppling Intel, and it felt like the computing tide was about to turn.

Although 2011 has seen eerie parallels with 2006, the shoe is now definitely on the other foot. This time it's AMD that's cutting 10% of its global workforce, after its share price plummeted from a high of $9.44 in February 2011 to $4.53 by October.

How did AMD end up surrendering such a advantageous position – and was it given an unfair shove on the way down?

Troublesome transistors

The extent to which AMD has contributed to its own downfall can hardly be exaggerated. Back in 2006, AMD sought to capitalise on its success by announcing two major products: the Barcelona desktop architecture and Fusion, its much anticipated first collaboration with ATI.

Both were plagued with glitches, delays and production problems however, which extinguished much of the early enthusiasm.