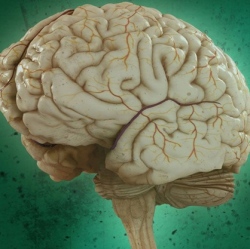 Combined results from two trials shows the drug, called solanezumab, slows the speed of mental decline by a third in those with mild-to-moderate disease.
Alzheimer's disease is the most common form of dementia, with about 500,000 people in Britain suffering from it.

Despite enormous investment in experimental treatments, only a handful of drugs to tackle the degenerative brain disease have been approved. These drugs are effective at alleviating some of the symptoms but they do not tackle the underlying cause of disease.

Now Eli Lilly, a pharmaceutical firm, has announced results for its new drug, which works to help clear the protein 'plaques' thought to cause Alzheimer's.
Combined results from two trials showed that it slowed the pace of cognitive decline by 34 per cent, over an 18-month period, compared to those given a placebo.