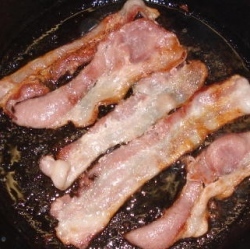 When you raise the subject of over-eating and obesity, you often see people at their worst. The comment threads discussing these issues reveal a legion of bullies who appear to delight in other people's problems.

When alcoholism and drug addiction are discussed, the tone tends to be sympathetic. When obesity is discussed, the conversation is dominated by mockery and blame, though the evidence suggests that it may be driven by similar forms of addiction.

I suspect that much of this mockery is a coded form of snobbery: the strong association between poor diets and poverty allows people to use this issue as a cipher for something else they want to say, which is less socially acceptable.

But this problem belongs to all of us. Even if you can detach yourself from the suffering caused by diseases arising from bad diets, you will carry the cost, as a growing proportion of the health budget will be used to address them. The cost – measured in both human suffering and money – could be far greater than we imagined. A large body of evidence now suggests that Alzheimer's is primarily a metabolic disease. Some scientists have gone so far as to rename it: they call it type 3 diabetes.

New Scientist carried this story on its cover on 1 September; since then I've been sitting in the library, trying to discover whether it stands up. I've now read dozens of papers on the subject, testing my cognitive powers to the limit as I've tried to get to grips with brain chemistry. Though the story is by no means complete, the evidence so far is compelling.

About 35 million people suffer from Alzheimer's disease worldwide; current projections, based on the rate at which the population ages, suggest that this will rise to 100 million by 2050. But if, as many scientists now believe, it is caused largely by the brain's impaired response to insulin, the numbers could rise much further. In the United States, the percentage of the population with type 2 diabetes, which is strongly linked to obesity, has almost trebled in 30 years. If Alzheimer's, or "type 3 diabetes", goes the same way, the potential for human suffering is incalculable.

Insulin is the hormone that prompts the liver, muscles and fat to absorb sugar from the blood. Type 2 diabetes is caused by excessive blood glucose, resulting either from a deficiency of insulin produced by the pancreas, or resistance to its signals by the organs that would usually take up the glucose.