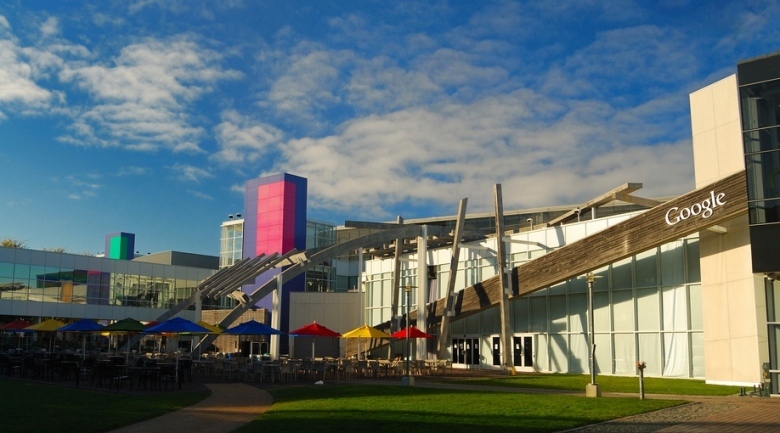 Looking at the structure of the new Alphabet company, it's interesting to note that it's a way for Google-as-was to manage its recent acquisitions in a more open manner. Instead of shoehorning companies into the management model of Google's advertising business, they now run with thier own goals, whilst still working together.

In Rainbows End, Vinge draws a picture of a San Diego that's being reshaped by smart devices. Wearable computing and augmented reality adds new layers to the world, while ubiquitous computing hardware is wrapping the world in sensors. Meanwhile, fledgling AIs are interpreting that information, while robots of various shapes and sizes are the tools with which the new, enlivened, world shapes itself.

Now look at Alphabet. In its own transformation, Google is shaping itself as an incubator for the type of world Vinge imagined. As part of Alphabet, the core Google search and advertising business continues to be the home of a new generation of AIs, building on the machine learning technologies that drive context and relevance in our search results (as well as placing advertising in the most profitable places). At the same time, an again-independent Nest can concentrate on building smart, connected hardware, infusing the world with ubiquitous computing hardware and sensors that sit in the background of our homes.

On a larger scale, robotics company Boston Dynamics and Google's X research labs are now able to concentrate on building autonomous devices without having to worry about search, and there's the option for Alphabet to take Glass and make it a home for a new generation of wearable and augmented reality devices (perhaps in conjunction with Alphabet's investments in other AR businesses). Then there's Alphabet's portfolio of medical technology businesses.

There's an advantage to this new structure too, as it lets the financial engine of Google's advertising AIs power the rest of the conglomerate. Profits flow up to Alphabet, which can then pass them around the rest of the group, investing in technologies that might not have had visibility as part of the old Google.

Looking at Alphabet, it's the company I'd be building if I was helping to create that Vingean tomorrow. It gives the old Google management team the freedom to build a portfolio of different companies, all focused on the future, the pot of gold at tomorrow's rainbow's end.