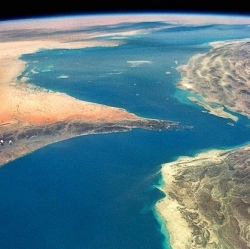 Satellite communications firm Inmarsat has announced that it is to deliver a new high-speed broadband service for airline passengers in the EU. Connectivity will be delivered by both a ground-based network and a new satellite. The service could launch as early as 2016.

Inmarsat tells Gizmag that the service will provide a high-speed internet service to airplanes by connecting, when possible, to both its terrestrial network and to its satellite, Europasat, simultaneously. According to the company, it will be the first truly hybrid network for providing high-speed internet access to aircraft.

The terrestrial ground component network will be made up of a new infrastructure put in place by Inmarsat and existing infrastructures that have been licensed by partners. It will be rolled out on a country-by-country basis. Most existing in-flight Wi-Fi services use only terrestrial networks, such as Inmarsat's partner Gogo in the US. The addition of Europasat will allow Inmarsat to provide a much faster service.

Europasat will use frequencies in the S-band wavelength that is widely used for weather radar, ship radar and communications, including NASA's communications with the International Space Station. The use of S-Band will also provide a much greater capacity for the service.