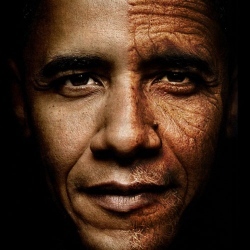 Aubrey de Grey is cofounder and Chief Science Officer of the SENS Research Foundation and faculty at Singularity University's November Exponential Medicine conference, an event exploring the healthcare impact of technologies like low-cost genomic sequencing, artificial intelligence, synthetic biology, gene therapy, and more.

To Dr. de Grey, the body is a machine. Just as a restored classic car can celebrate its hundredth birthday in peak condition, in the future, we'll maintain our bodies' cellular components to stave off the diseases of old age and live longer, healthier lives. Recently speaking to participants in Singularity University's graduate studies program, de Grey said the greatest challenge in aging research today is less of a technical nature, more a misguided focus in the mainstream.

Most approaches to age-related disease aim to manage symptoms. They have contributed to longer life expectancy and eased complications, but because treatments interfere with the body's finely tuned systems, they can have nasty side effects and are ultimately powerless (even with advances) to reverse age-related illness. Why? "Aging is a side effect of being alive in the first place," says de Grey.

Metabolic processes drive the day-to-day business of living, but they also inevitably cause cellular damage. The body's range of self-repair mechanisms don't take care of everything. Eventually, a lifetime of accumulated damage causes the familiar signs of aging like "thinning skin, cloudy eyes, muscles sapped of strength, heart disease, and cognitive decline."

De Grey is known for his research into engineered negligible senescence. Negligible senescence is a term used to describe certain animals that don't display symptoms of aging. De Grey believes we can use biotechnology to engineer negligible senescence in humans, and he cofounded the SENS Research Foundation to lead the way.