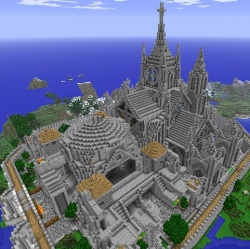 Ouya, the startup game console company, raised $8.6 million in August after a wild ride on the crowdfunding website Kickstarter. And the momentum is growing as the company is announcing today that Roy Bahat, former chief of IGN Entertainment, is becoming Ouya's chairman. The People's Box, as Ouya was once called, isn't about to slow down just yet.

Bahat said in an exclusive interview with GamesBeat that he believes in the mission of Ouya, to provide an open platform for indie developers on TVs in the living room, and its fearless leader, Julie Uhrman, who remains chief executive. Bahat worked closely with Uhrman while both were at IGN, the gaming and men's web property owned by Rupert Murdoch's News Corp. Now he will help the company secure more partnerships and other non-executive tasks that will help the company hit its goals.

"A huge chunk of my reason for wanting to back this company is because of Julie," said Bahat. "I will work on relationships, strategy, and support. But Julie is the CEO."

Bahat (pictured below) was the first investor in Ouya (it was a personal investment) in early 2012. When he talked to Uhrman at that time, he felt that Kickstarter was "very scary." He said, "It's a one-way door and a rare choice for a startup. Startups in Silicon Valley follow an iterative, gradual launch. But we just put it all out there hoping for support."

The support came in a spectacular way in no small part because Ouya was proposing a number of innovations and a level of openness that many felt the console makers should have embraced long ago. Ouya turned out to be one of the most successful Kickstarters in history.

The task that lies ahead of Ouya — now that it has a lot of money (for a startup, though, not for a console maker) — is to expand its ecosystem. On that front, Bahat said that 1,000 more game developers have reached out to Ouya since the company's Kickstarter closed in early August. That's a huge groundswell of indie studios — and even big companies like Square Enix — that keep coming to the platform.

During the Kickstarter campaign, more than 800 developers pledged money to buy development kits. Bahat also said that the company has received applications from more than 50 distributors who want to take Ouya into international markets. The company is going through those applications now to come up with its final partners.