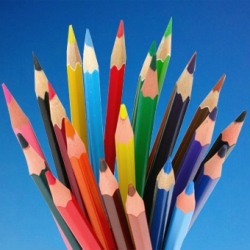 More and more education is becoming fully online. The e-learning market was pegged at a hefty $166.5 billion last year, and is estimated to grow up to $255 billion by 2017. Advanced learning is become available to more people by bypassing some established societal barriers.

One of the organizations bringing education through the internet is Udacity, which hosts instructional courses and modules for their "nanodegrees" that cover a wide range of technical training for workers. They are partnering with big names IBM Watson, Didi Chuxing, and Amazon Alexa to bring artificial intelligence education and training to more people than ever before.

Udacity's AI Engineering Nanodegree program aims to impart to students with the ability to build apps and data platforms, logic and planning, computer vision, natural language processing, among other areas. Their program is driven by the vision that new learning opportunities must emerge, or fields of study like AI will "suffer for a lack of diverse, global talent."

"This is truly a global effort, with global potential," said Sebastian Thrun, Udacity founder. "We believe AI will serve everyone best if it's built by a diverse range of people."

The curriculum is currently under development by Udacity and IBM Watson. The course comprises of two 13-week terms, will cost $800, and will be open as early as 2017. There will even be scholarships available to those who qualify.

Traditionally, quality and affordable training in AI development would be quite hard to come by. This is true for many other courses, as well. Today, we can pretty much learn anything from the internet. Here's a massive list of interesting physics modules to kickstart your day.

Though some reports say that online degrees are not quite viewed to be on the same level as campus-based studies, the birth of structured education in the internet has given knowledge a level of democracy. It can be accessed by anyone with a computer. E-learning could welcome us into a future of better careers where anyone can learn anything they want.