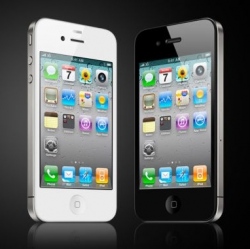 Douglas L. Gilstrap, senior vice president and head of strategy for leading Internet infrastructure provider Ericsson, said that there are now 650 million subscribers to traditional wired phone service, but that by 2018, there will be 6.5 billion mobile subscribers. LTE, which he said is 10 times as fast as those when T1 lines were introduced, should cover 50 percent of the population by 2018.

This, he said, will bring access to information, health care, and education to more and more people. He noted that 70 percent of new mobile broadband subscriptions will come from Asia/the Pacific, the Middle East, and Africa.

State Department Undersecretary for Economic Growth, Energy, and the Environment Robert Hormats said this will bring the world closer together. Science and technology papers and patents have now become much more "internationalized," he said, with authors and patent holders from multiple countries now at about 25 percent. Among the examples he cited were rural villages in India using cells phones to check the weather and determine the best time to plant. He talked about how during the Haiti earthquake, people used a cell phone application initially developed in Kenya to send data to researchers outside Boston and then send help. The new technology, chiefly cell phones, empowers people politically, even if they can't vote, to hold the leaders accountable. Researchers use a global network to analyze virus DNA across the world to figure out the proper flu vaccines ahead of time to prevent pandemics.