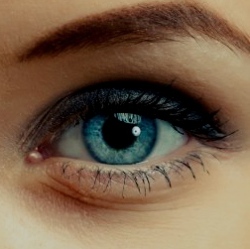 Stem cell science has progressed so that researchers can now share recipes for making human retinas, the part of the eye that is sensitive to light. The first protocols enabled the generation of retinal cells in laboratory plates and more recently as complex tissue in the form of tiny eye-like cups.

Researchers in Germany now have another efficient way to make 3-D retina organoids, which mimic the organ's tissue organization, from mouse or human stem cells. Their version of "mini-retinas," offers new perspectives on retina growth, injury, and repair.

Stem cell technologies have the potential to develop therapies for the treatment of diseases such as age-related blindness, and as clinical researchers work to apply the cells into new therapies, stem cell biologists such as Karl have been working to understand the regeneration of neurons from lower vertebrates to humans, which can aid regenerative medicine.

"Even with our new additions to existing organoid systems, we have not yet reached that tipping point of robustness that we need for people without the expertise to grow these models," says Karl, "By working out the details, we also hope to help those who are not developmentally or stem cell-minded to just go and study what they want."

The Karl Lab's change to the mini-retina protocol involves cutting a retina organoid grown from stem cells into three pieces at an early stage of eye development. Each of these pieces, which look like little half moons, eventually grows into the full suite of cells found in the retina, thereby increasing the yield of retinal organoids up to 4-fold compared to previous protocols.

A trisection also spurs the surviving organoids to grow to reach sizes similar to uncut organoids. These mini-retinas swim around in the dish and because they're not attached to a surface, better reflect the structure of retinal tissue during development.

Karl's next objective is to make his 3-D "mini-retinas" even more complex, perhaps by bringing in blood vessels, as well as to use the organoids to study regeneration and the function of different neural cell types–specifically, from the human retina.