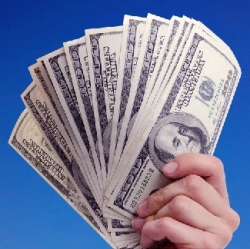 After years of drought and parched conditions, the U.S. tech IPO market could see a number of well-known players push forward with their debuts in 2018. That sentiment is grounded in the number of companies currently rumored to have filed or started preparation for a public debut.

However, the wave may not manifest. In the past few years, there has been a surprising dearth of IPO activity.

That lack of tech IPOs matters for the technology industry as liquidity is often the stuff that drives reinvestment. Notably, raising capital hasn't been a problem for venture capitalists. But different forms of money are distorting the tech ecosystem's makeup. It may be harder to raise seed money than before. That said, it may be easier to raise super-late-stage funds. Hell, even pre-seed has cropped up due to the market's current oddities.

But venture capitalists are, to some degree, raising on borrowed time. Paper returns must become real at some point. And given the sheer towering amount of frozen value amongst the Valley's unicorns, there is quite a lot of defrosting to get to.

Therefore, 2018's IPO market matters quite a lot. With that in mind, let's peek at the state of unicorns looking to go public.

The American stock market is on a historic tear, regularly setting all-time highs while the president trumpets each new threshold the Dow Jones Industrial Average breaks. The Nasdaq is now thousands of points higher than the high watermark it set in the dot-com boom.

Times are good, but the IPO cadence is not, as we alluded to above. Last December, Chris O'Brien of VentureBeat reported some data about the recent IPO market that was succinct:

As for tech [in 2017], there were 37 IPOs that raised $9.9 billion. Again, that's a solid increase from the 21 IPOs in 2016 that raised a paltry $2.9 billion. But it's still considerably below the 56 IPOs in 2014 that raised $32.9 billion.

That data, covering the U.S. market, shows the massive gaps in liquidity over the years.

Why the data isn't stronger when it comes to the number of IPOs that we see in the domestic market, especially in light of 2017's ebullient stock market, isn't clear. Put another way: If you weren't going public when the Nasdaq was shooting past 7,000, what the hell were you doing?

So markets are up, and IPOs may finally follow suit. Who is crashing through? Let's find out.

Who's next?

Partially summing the 2018 IPO narrative this morning was Axios's Dan Primack. He noted that a number of famous unicorns are pushing toward public debuts:

Unicorn stampede: Chinese smartphone maker Xiaomi has picked banks for an upcoming IPO that could value the company at $100 billion, per Reuters. This comes on top of the confidential filing for Dropbox, Spotify's direct listing plan and continuing talk of a first-half Lyft float.

We've covered the Spotify direct listing, Dropbox's private filing and Lyft's finances, as well. Xiaomi is a firm that we've yet to really hit on from a financial angle, which we'll fix. But the list is large enough to warrant attention as-is.

Add in Pinterest's ever-rumored IPO, and the list starts to look impressive.

Indeed, the amount of market value that could go public is huge: Dropbox's last private valuation was $10 billion; Spotify is now worth $19 billion; Pinterest is worth $12.3 billion; and Lyft is worth $11.5 billion. According to some reports, Xiaomi could be looking for a $100 billion valuation in its flotation.