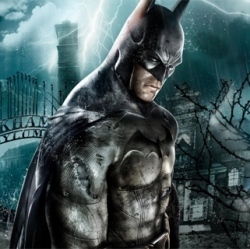 Gamers had plenty of great titles to play this year. As a quick look at Metacritic's 2011 results will show. The website collects review scores from across the internet and averages out a total score, making for a good way to see what the general consensus is on any given title. In other words, a game needs to receive consistently high scores to maintain a top spot.

This year's top game? Batman: Arkham City, which pulled in an average score of 96 out of 100 based on the scores of 41 critics. Just behind it (by mere decimal points) was The Elder Scrolls V: Skyrim, which GamesBeat's Sebastian Haley can't seem to get enough of.

With all the major releases of 2011 already available, there are 23 console games that Metacritic considers "Great." That is games with an average score of 90 or higher, making it the highest total in the last five years, according to the website. If you factor PC games and handhelds into the mix (though they note specifically that this does not include iOS games) there are 32 games ranked at 90 or higher. Many more than last year's total of 22 games.