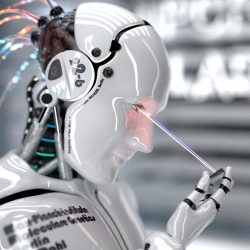 The Pentagon's advanced research agency said on Wednesday that it will offer a prize of $2 million to the winners of a contest testing the performance of robots that could be used in emergencies like the Fukushima nuclear crisis in Japan.

In one competition the contestants will build their own robots, while in a second they will design software to control a humanoid-style robot supplied by the government and developed by Boston Dynamics, a developer of advanced mobile robots. Boston Dynamics is known for the Big Dog robot it developed for Darpa, which walks on four legs and is able to carry heavy loads on uneven ground.

In one of the new Robotics Challenge tracks, the agency has chosen Carnegie Mellon University's National Robotics Engineering Center, Drexel University, Raytheon, Schaft, Virginia Tech, NASA's Johnson Space Center and NASA's Jet Propulsion Laboratory to design their own systems. The robots are not required to be humanoid forms, and several of the competitors are creating machines that look anything but human. For example, a prototype from JPL has three legs and one arm.

Teams from these organizations will be supplied with an advanced robot from Boston Dynamics and will be required to program it in the contest: Lockheed Martin's Advanced Technology Laboratories, RE2, University of Kansas, Carnegie Mellon University, Massachusetts Institute of Technology, TRAC Labs, University of Washington, the Florida Institute for Human and Machine Cognition, Ben-Gurion University, NASA's Jet Propulsion Laboratory and TORC Robotics.

The robots will be required to do things like drive vehicles, climb over debris, operate power tools and control machines and valves.

The agency is also organizing a separate contest inside an online virtual world that will allow a wider range of contestants to design software avatars to perform rescue missions, Dr. Pratt said.