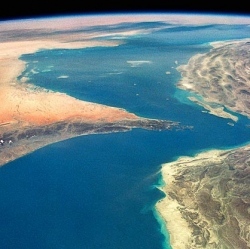 Science ministers from the 20 member states of the European Space Agency on Wednesday approved a budget of €10 billion ($12.8 billion) over the next three years, coming close to the agency's request despite the continent's economic woes.
The budget includes funds for the eventual transition over the course of the decade to the Ariane 6 rocket, a more flexible launch system than the current one that would allow the space agency to launch small, medium and large satellites.

"Today, the Ariane 6 is born," ESA spokesman Franco Bonacina said.
The ESA will first build a modified version of the current Ariane 5, called the Ariane ME, before launching the Ariane 6.
Ministers also approved Europe's participation in NASA's new Orion spacecraft, developing the service module that propels the capsule. Orion aims to travel farther than any human spacecraft has gone in more than 40 years.
"For the first time, ESA is developing a cruise vehicle together with NASA," Bonacina said.
Most of the space agency's nearly €4 billion annual budget comes from member states, and the rest from the European Commission. While ESA Director General Jeans-Jacques Dordain had sought €12 billion, he said that €10 billion was a good target and in line with commitments in 2008.
Bonacina called the budget "a huge success" and "a good sign for the future."