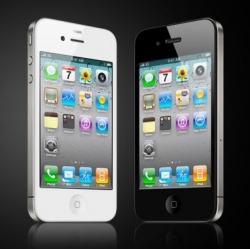 Global phone shipments hit 1.6 billion units in 2012, according to a new report from Strategy Analytics, with Samsung shipping a massive 396.5 million phones last year.
"Fuelled by robust demand for its popular Galaxy models, Samsung was the star performer, shipping a record 396.5 million mobile phones worldwide and capturing 25 percent marketshare to solidify its first-place lead," Neil Shah, a senior analyst at Strategy Analytics, said in a statement.
While 1.6 billion units is a huge number, it's only a modest two percent growth, as demand slowed in mature markets like Europe and North America, and mobile operators made it more difficult for consumers to upgrade.
Key Samsung competitor Apple shipped 135.8 million phones worldwide last year, which translates to 46 percent annual growth. That's a record high number for Apple, and Samsung's 396.5 million is a record for that company as well.
Meanwhile, Nokia retained a 21.3 percent global market share, proving that while it's down, it is not yet out. The Finnish company shipped 335.6 million phones in 2012, down from 417.1 million in 2011.