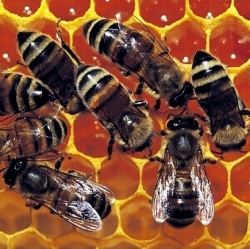 As the saying goes, you are what you eat. But new evidence suggests that the same may also be true for the microbes in your gut. A Harvard study shows that, in as little as a day, diet can alter the population of microbes in the gut, particularly those that tolerate bile, as well as the types of genes expressed by gut bacteria.

"What we are really excited about is we and others have shown in animal models that diet can rapidly have major effects on the microbes that are in the gut," said Peter Turnbaugh, a Bauer Fellow at the Center for Systems Biology in the Faculty of Arts and Sciences. He is senior author of the paper, which appeared in Dec. 11 edition of the journal Nature.

"But it still wasn't clear how fast the microbes in the human gut respond to changes in diet, and to what degree those changes would be similar in different people. This study is really the first time we've seen that, over the course of days, a new diet can reshape the microbial community, and that those changes are consistent and reversible."

As evidence mounts that the gut microbiome not only plays a role in digestion but may also affect overall health, Lawrence David, the paper's first author and a former junior fellow at Harvard's Society of Fellows who was recently appointed an assistant professor at Duke University, said the ability to manipulate those populations may offer new avenues for treating certain conditions.