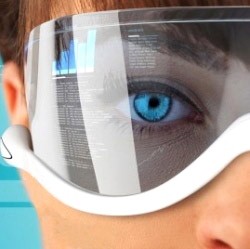 In the world of tech, wearable devices are a hotbed of innovation. In the world of clinical medicine, their equivalent may be the changing understanding of head trauma and concussions.

The Boston-based electronics company MC10 sits at the intersection of these two hot topics. The company has kept a low profile, but its products are garnering a lot of interest. Its Reebok-branded skullcap that measures head trauma will be spotlighted at this year's Consumer Electronics Show in Las Vegas. And Colts quarterback Andrew Luck has joined MC10's athletic advisory board.

Called Checklight, the $149 skullcap is designed to be worn during athletic activity. Reebok designed the cap, incorporating MC10 electronics that include a tri-axial accelerometer to measure linear acceleration, a gyroscope to measure rotational acceleration and a microprocessor that analyzes the data.

If the impact of a collision nears a pre-programmed threshold, a yellow light blinks; a red light blinks if the impact clearly exceeds the threshold. The lights signal that a trainer or doctor should assess the athlete before s/he re-enters the game, since it can be difficult for players to gauge the seriousness of an injury amid the hurly-burly of competition. Checklight also tallies the total number of impacts.

There are lots of wearable products out there. Most are small and clip easily onto clothing, but they're as rigid and fragile as electronics ever were. Even Samsung's hyped curved-display phone looks an awful lot like a conventional smartphone.