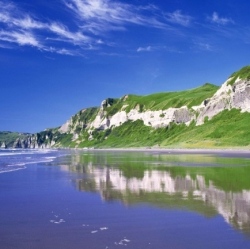 With a week still to go in the winter, the UK's rainfall record for the season has already been broken. The incessant storms and rainfall over the past two months have made this the wettest winter since records began in 1910. According to provisional figures from the Met Office, the UK received 486.8mm of rain between 1 December 2013 and 19 February 2014.

This beat the previous record of 485.1mm of rain set in 1995. The amount of rainfall recorded in Wales was also a new record for the winter. There have also been new record winter totals in east Scotland, southwest England and south Wales. The southeast and central southern England region broke the winter record on 11 February with a total of 439.2mm, smashing the previous one that had lasted since 1914-1915.

Most of the UK is also on target for a warmer than average winter, the Met Office said. BBC weather forecaster John Hammond said: "It is stating the obvious but it is remarkable nonetheless. Our data goes back to 1910 – over a hundred years' worth of data and it's smashed it.

"The previous record was set in 1995 but just over the last day or so we've topped that one – we're already almost at 500mm of rain."