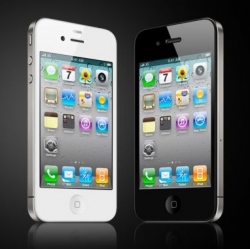 The Boston office of Thync, its walls covered in scribbles of dry-erase marker, exudes the youthful energy of any tech startup. But there's one noticeable departure from the typical startup visible just as I walk in the front door: a sign notifying study participants to please take a seat: someone will be with them shortly.

Over the course of an hour, a handful of these participants, mostly college-aged, cycle through Thync's offices, where they will fasten electrodes to their heads and become another data point in the company's growing body of neurological knowledge.

Thync bills itself first and foremost as a neuroscience company. Its sole product, slated for release later this year, is a smartphone-controlled wearable device that will allow the user to actively alter his or her brain's electrical state through transcranial direct current stimulation (tDCS). The big idea: give users active influence over their brain chemistries, and therefore their moods, their anxiety, and even their mental productivity, an app that can conjure feeling of calm and tranquility or dial up a user's attention and focus on demand.

It's the kind of technology that's been long promised but never delivered, a melding of consumer electronics and human biology that smacks of fantasy futurism. But nearly 2,000 people have already logged thousands of hours with Thync's device in scientific trials.

That's what Thync's founders believe differentiates their company from the many brain-interfacing technologies that have fizzled before it, and why a rotating cast of test subjects are at Thync's offices with small electrodes stuck to their heads. Thync's researchers believe they will deliver the first real brain-interfacing consumer product before the end of the year.