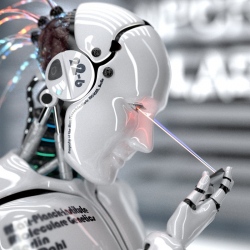 Bestselling author Malcolm Gladwell says it takes 10,000 hours to become expert at something, whether it's playing the guitar, charting the stars or writing software code. In his landmark book Outliers: The Story of Success, Gladwell looks at why certain people are successful and postulates that, among other things, a combination of circumstances and the ability to become expert at something produces truly exceptional people and ideas.

That's an interesting thesis on the part of Gladwell, and perhaps true in yesteryear, but in today's world of growing exponential technologies, I beg to differ.

I believe that people who will come up with creative solutions to solve the world's biggest problems — ecological devastation, global warming, the global debt crisis and distribution of dwindling natural resources, to name a few — will NOT be experts in their fields. The real disruptors will be those individuals who are not steeped in one industry of choice, with those coveted 10,000 hours of experience, but instead, individuals who approach challenges with a clean lens, bringing together diverse experiences, knowledge and opportunities.

And while experts will have a part to play in solving today's looming crises where incremental evolution is needed, I believe that non-expert individuals will drive disruptive innovation. Here's why.