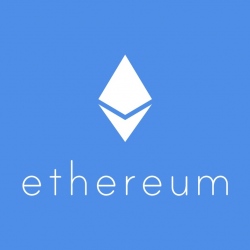 If 2017 was a dream for cryptocurrency enthusiasts, 2018 has been a swift return to reality. The value of Bitcoin, which increased over 1,000 percent last year, has decreased by close to 30 percent so far this year, and many other coins have followed suit.

The crypto market has begun a modest recovery, but investors have nonetheless been given a stark reminder that cryptocurrency's volatility is a double-edged sword; if you want to try and make it "to the moon," you've got to risk crashing down to earth.

One coin that has stayed relatively stable throughout the recent crash, though, is Ethereum. In fact, the value of 1 ether has actually increased by 4.9 percent since January 1, 2018, and its value relative to Bitcoin has grown by nearly 50 percent. So what is it about Ethereum that has allowed it to weather the storm and come out ahead? The short answer: Ethereum is backed by real utility that many other cryptocurrencies, Bitcoin included, simply don't have.

Ethereum cofounder, Vitalik Buterin, realized that blockchain technology was capable of supporting far more than just electronic cash systems. Rather than prescribing a narrow range of functions for which users could use the blockchain, he saw the potential for a blockchain platform on which developers could build any application they like. This would allow software designers to get all the benefits of blockchain technology — decentralization, inalterability, security, etc. — without having to build their own personal blockchains. That's the vision behind Ethereum, and so far it's been a tremendous success.

Since its release in 2015, Ethereum's network has become home to thousands of decentralized applications, or dapps. Many of these dapps are still in the development stage and have yet to go live, but Ethereum has set itself up to be the foundation for a huge software ecosystem.