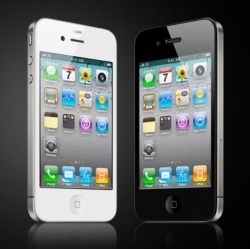 Analysts say the question of whether Apple can succeed in building great artificial intelligence products is as fundamental to the company's next decade as the iPhone was to its previous one. But the tech giant faces a formidable dilemma because AI pushes Apple far out of its comfort zone in sleekly-designed hardware and services.

AI programming demands a level of data collection and mining that is at odds with Apple's rigorous approach to privacy, as well as its positioning as a company that doesn't profile consumers. Moreover, Apple's long-standing penchant for secrecy has made the company less desirable in the eyes of potential star recruits, who hail from the country's top computer science departments and are attracted to companies that publish research.

"Artificial intelligence is not in Apple's DNA," said venture capitalist and Apple analyst Steve Munster. "They understand that in the future, every company is going to become an AI company, and they are in a particularly tough spot."

At Apple's annual developer's conference on Monday — the same event where Jobs introduced Siri — the company's efforts to become an AI powerhouse were on display as executives launched a new stand-alone smart speaker and touted features meant to boost Siri's chops and to power AI applications on Apple products.

"Machine learning" — an AI buzzword that describes a form of ultrafast, complex computer data analysis and statistical modeling — was repeated throughout the 2.5 hour presentation, delivered to an audience of roughly 6,000 developers here. Siri will now use machine learning to predict the times of a morning commute — or scan the travel news as you are reading it on the company's Safari browser and then suggest related activities, such as booking a reservation.

She will use machine learning to talk with you and help you sort through music through a new $349 home automation device, HomePod. She will automatically organize your photos into albums, like "2nd Anniversary," without you giving her any context about the pictures. There was even a new software tool kit, CoreML, that will allow for faster processing of large amounts of data collected during machine learning applications. (It's six times faster than Google's rival AI processor, an executive quipped).

But Monday's announcements come as other technology companies have released similar innovations and have already spent billions on the burgeoning AI arms race. Many are placing their bets on artificial intelligence, ranging from software that one day may be smart enough to chat back and forth like a human, or computer vision that identifies real-world objects so well it can power the first fully-functioning self-driving car.

That has put Apple in the disadvantaged position of trying to lead in an area where it has fallen behind — and where the effort cuts against the core aspects of the company's secretive culture.

"This is a substantial shift for Apple," said Daniel Gross, a former executive who focused on artificial intelligence. "The internal focus is on building great products, not publishing papers."