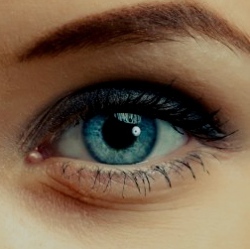 While the debate about whether virtual reality is just some oversold hype rages on, the nascent industry can at least boast of having crossed an important milestone. According to a report from Canalys today, one million virtual reality headsets shipped in the three months ending September 30.

This was the first time the gadgets had topped this mark in a single quarter. What's generating that momentum? Price cuts, says Canalys.

"VR adoption in the consumer segment is highly dependent on price, and Oculus' strategy of lowering prices has definitely helped drive adoption," said Canalys research analyst Vincent Thielke, in a statement.

During the third quarter, Sony was the market share leader, with shipments of 490,000 PlayStation VR (PS VR) sets. Facebook's Oculus was number two with 210,000 Rift headsets shipped. HTC came in third, with 160,000 Vive VR headsets. Those three companies are dominating, accounting for 86 percent of the VR headset market share in Q3.

Thielke pointed to the Rift's discounted price of $399 over the summer as having helped move headsets. That success inspired Oculus to permanently drop the price to that level this month.

Meanwhile, strong consumer adoption of VR in Japan is giving Sony a boost.

"Sony is well-placed to take advantage of this increasing interest in VR," said Canalys analyst Jason Low in a statement. "Sony has dominated the Japanese VR headset market since the release of the PS VR, taking more than an 80 percent share, and will continue to lead as it increases supply of the PS VR headset with bundles featuring new titles from popular franchises, including Doom, Skyrim, and Gran Turismo."

Canalys projects that next year the VR headset market will gain more fuel from PC vendors who will roll out new headsets supporting Microsoft's Windows Mixed Reality platform.