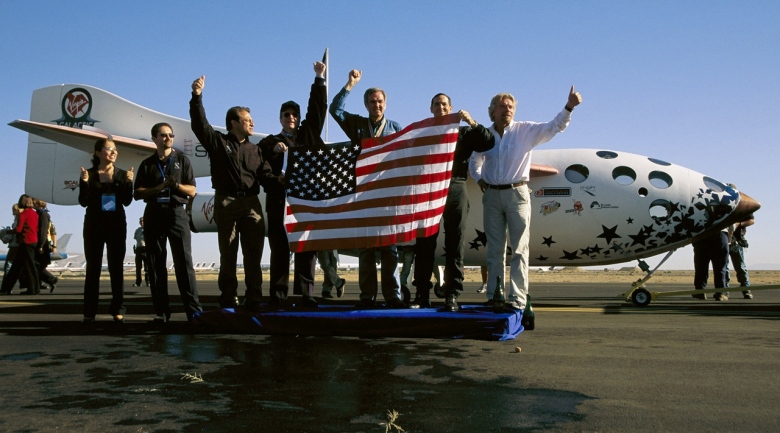 A private spaceship soared through the California sky on Wednesday in a flight test meant to pave the way for future passenger trips to space.
Virgin Galactic's suborbital space plane SpaceShipTwo was released at high altitude from its mothership, the WhiteKnightTwo, and glided to the ground in what's called a drop test.
The suborbital SpaceShipTwo touched down at the Mojave Air and Space Port, following a milestone that moves the craft closer to its first hot-engine flight using its hybrid rocket motor.

"The flight went great," said George Whitesides, CEO and president of Virgin Galactic, a spaceliner firm backed by British entrepreneur Richard Branson.

Scaled Composites' Mark Stucky "did a beautiful job" of piloting the spaceship, Whitesides told SPACE.com, and Virgin Galactic's chief pilot David Mackay performed well as pilot-in-command of the WhiteKnightTwo carrier aircraft, he said.
Scaled Composites, a Mojave, Calif.-based company, is part of The Spaceship Company, which is building Virgin Galactic's WhiteKnightTwo/SpaceShipTwo launch system.