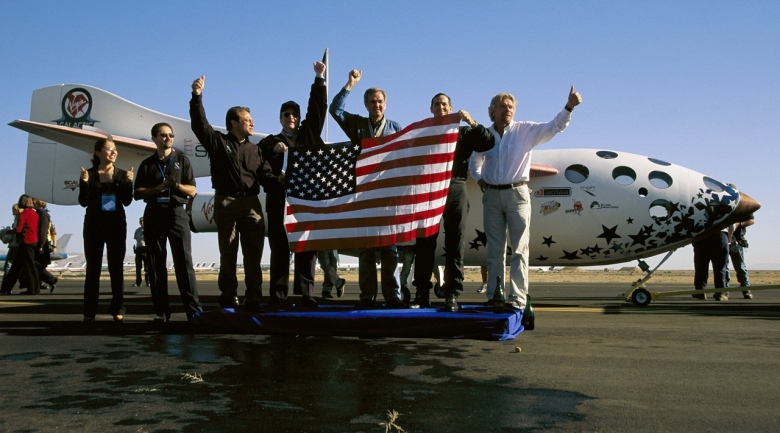 It's hard to believe that Virgin Galactic has been around since 2004 when they first tested the SpaceShipOne. But it wasn't until 2009 that Sir Richard Branson rolled out SpaceShipTwo to a crowd in the Mojave. It was then that people actually started to take the sub-orbital space tourism service seriously.
While there hasn't been that much to update on publicly since then, the privateers have been quietly chugging along in the desert and might actually launch later this year. After receiving an experimental launch permit from the Federal Aviation Authority last year and a series of successful test flights and ground rocket tests and the above test, Galactic just might start sending folks up into space.
While it isn't a trip to Mars or the Moon, did anyone think we'd be sending normal people into space 10 years ago? Baby steps.