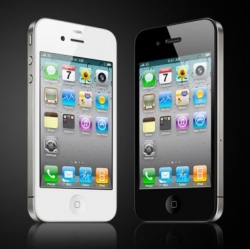 The plethora of leaked iPhone 5 parts has makes it easy to visualize what Apple's new phone could look like, now a new video compares some of those parts to the iPhone 4S.

The video, from the folks at SmartPhone Medic, shows the slightly longer front panel (expected to fit a 4-inch screen), as well as Apple's smaller new dock connector. Unfortunately, it doesn't give us a look at the unibody shell of the next iPhone, which according to current mockups will bring a nice slab of metal to the phone's rear.

As for the smaller dock connector, a photo last night from a Veister.com representative shows us what a potential new charging cable for the iPhone 5 looks like. It's tough to tell if the cable is legit, but we've been haring about the smaller dock connection for so long now, I wouldn't be surprised if it is.

In other iPhone 5 news, LG announced today that it has started production of next-generation smartphone display panels, Reuters reports, which are widely expected to be used in the next iPhone.