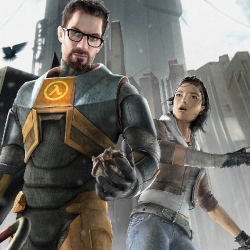 Valve will next week reveal more details about the gaming hardware it has been developing. Valve boss Gabe Newell made the announcement during a keynote speech at the LinuxCon 2013 conference. Industry watchers expect the news to be about the long-awaited "Steam box" that the company has kept under tight wraps.

The box is widely believed to be a gadget that lets people play games they have bought on Valve's Steam service on other devices.

Steam is one of the most popular platforms used by PC gamers to buy and access video games bought over the internet. Valve uses it to promote its own titles as well as games written by third-party developers, from whom it takes a cut of the sales. Rivals include Gog, Desura and EA's Origin.

In his speech, Mr Newell said that the Linux open source software was the future of gaming because its openness stood in stark contrast to the closed and proprietary worlds of consoles, mobiles and tablets. Linux is an operating system, like Windows, but is one that, unlike Windows, lets anyone tinker with its internal workings.

Steam's success demonstrated the benefits of openness and had helped Valve prosper as others parts of the PC industry withered, he said.

"The innovation and openness of the PC as a gaming platform have enabled us to be somewhat immunised against the broader structural decline of the PC," he said in his speech.

Valve was using Linux to ensure gaming stayed open and that the games people owned could be played on a PC, big TV or mobile.