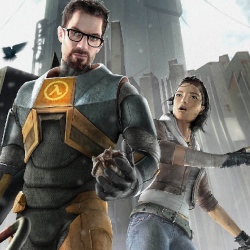 The code will be made freely available for manufacturers who want to launch their own gaming hardware.

The announcement is the first of three due this week as Valve lays out what it calls the "future" of gaming.

The company is widely anticipated to launch its own machine to run SteamOS, believed to be called the Steam Box.

The console could potentially disrupt a market currently dominated by the Sony PlayStation, Microsoft Xbox and Nintendo Wii. Ahead of a hardware reveal, Valve outlined its plans for the Linux-based operating system that will be available for download "soon".

"As we've been working on bringing Steam to the living room, we've come to the conclusion that the environment best suited to delivering value to customers is an operating system built around Steam itself," a message on Steam's website read.

"SteamOS combines the rock-solid architecture of Linux with a gaming experience built for the big screen."

Linux is a open-source operating system – meaning people can freely build-upon and adapt its source code.

Crucially, there are no licensing costs involved, so manufacturers can distribute Linux-powered machines more cheaply than those running systems such as Windows. SteamOS will encompass Steam's already huge customer base, estimated to be about 50 million active users.