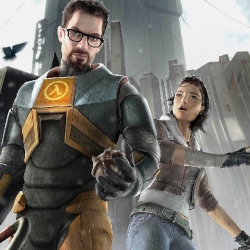 The Family Sharing initiative will let a user of the Steam service share their library of games across up to 10 other devices. Other people will be able to play the titles, store their own saved games and earn their own in-game achievements.

Valve said a small scale trial of the sharing system would start in mid September. Steam is one of the most popular platforms used by PC gamers to buy and access video games bought over the internet.

Valve uses it to promote its own titles as well as games written by third-party developers, from whom it takes a cut of the sales.

By introducing the sharing facility Valve may make its service appear more attractive than that of rivals such as Gog, Desura and Electronic Art's Origin.

However, it could also impact sales if people who would otherwise have bought their own copy now decide to share someone else's.

To address this risk Valve will prevent more than one person being able to play the same purchase of a title at the same time.

Industry watchers say that if the move proves popular other online marketplaces may follow.