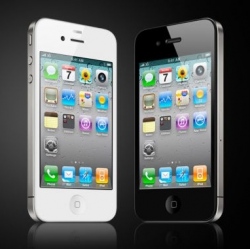 The US Department of Justice has said it will pursue Apple to help unlock an iPhone that is part of a drugs case. A letter filed to a local court said the government "continues to require Apple's assistance". In Boston, unsealed court papers show a judge ordered Apple to assist in another criminal case.

The judge ruled it was "reasonable" to ask Apple to extract data from the device. US Magistrate Judge Marianne Bowler made the Boston order in February, but it was only unsealed on Friday.

In a separate case last month, the FBI dropped a court order demanding Apple help investigators unlock the iPhone of San Bernardino killer Syed Farook. The FBI had said it was able to gain access to the device independently. This method is said only work on certain older models of the iPhone.

The device in the Boston case – owned by alleged gang member Desmond Crawford is a later-model iPhone. In February, a judge ruled that Apple could not be forced to give access to the phone in the New York case.

The judge denied a motion by the Justice Department – a decision which was followed by a government appeal. Jun Feng, who owned the iPhone, pleaded guilty to taking part in a methamphetamine distribution conspiracy last year.

Authorities have said they still wish to unlock the device, however, as part of an ongoing investigation into the conspiracy.