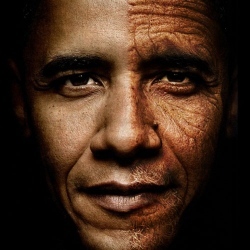 The committee said "the gift of longer life" could lead to "a series of crises" in public service provision. Peers said big changes in pensions, health care and employment practices were needed to help people "sustain a good quality of life" as they aged.

The government said supporting people in later life was a priority. The Lords committee on public service and demographic change cited figures from the Office for National Statistics that forecast a 50% rise in the number of over-65s and a doubling in over-85s between 2010 and 2030.

The committee has been looking into the impact of demographic change on the UK for nearly a year and has questioned a number of government figures, including Health Secretary Jeremy Hunt, as well as academics, charities and companies such as Alliance Boots and B&Q.

Publishing its findings, the committee said the fact people were living longer offered benefits for many but also threatened a "series of crises" unless action was taken to mitigate the impact on public services.

With the number of people living with long-term medical conditions set to rise sharply, a "radically different model" of care would be needed to support people in their homes and to prevent pressure on the NHS, it said.

The committee is calling on the government to set out its thinking on the issue before the next election and for all parties to consider the implications for public spending, in their next election manifestos.