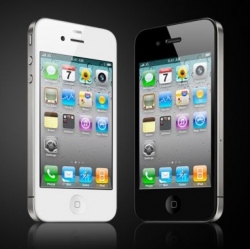 The UK's 4G airwave clearance is set to be completed later this Wednesday, five months ahead of the original deadline. Engineers are expected to sign off on work in the north-east of Scotland and the Western Isles, paving the way for more super-fast mobile networks.

The spectrum was previously used for analogue TV. More than 270 transmitters have had their signals realigned. Despite the achievement, most of the UK's networks have yet to set a date for the launch of their 4G services.

At present, EE is the only firm with a fourth-generation network in the UK.
EE launched its service last October by using some of the 1800MHz spectrum bandwidth previously used for its 2G services. It also sold on a chunk of the frequency to Three, but made it a condition that its rival could not use it until October this year.

In February Ofcom auctioned off other parts of the spectrum to allow more companies to get involved. These were:

The 800MHz band previously used by the TV signals. The low frequency is best for providing long-distance 4G services, helping give access to the countryside, as well as offering superior indoor coverage.
The 2.6GHz band, which had previously been used by operators of cord-free video cameras to send back footage of live events, including London's Olympic Games. The high frequency can deliver faster speeds but across smaller distances, making it best suited for densely populated cities.