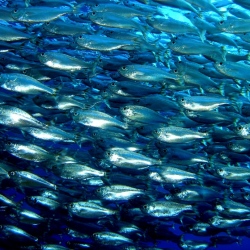 Fisheries minister Richard Benyon said the "reforms" would make discards "a thing of the past".

But green groups were less upbeat, saying the European Parliament's plans on fishing reform were more ambitious. After marathon talks, EU fisheries ministers agreed on a reform package including a ban on dumping pelagic fish, such as mackerel and herring.

Mr Benyon said the next step was for the European Parliament to agree on the measures. Ministers and MEPs have been negotiating a major overhaul of the Common Fisheries Policy (CFP) for three years.

The night-long negotiations ended early on Wednesday, with only Sweden voting against the measures. Barrie Deas, chief executive of the National Federation of Fishermen's Organisations (NFFO), said: "It is an important step forward as we near the end game – unless parliament throws any new obstacles, the final package should be along the lines agreed."

Once finalised by the European Parliament, a ban on dumping will be introduced on 1 January 2015 for pelagic fish – fish that live near the surface, rather than in deep water.