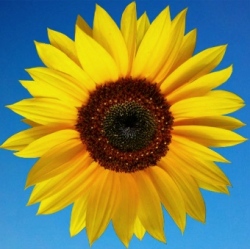 The number of cities that pledged to convert to 100-percent renewable energy has doubled since last year, bolstering hopes that policies could soon gain traction. Seventy cities and nine counties across the United States have now adopted ordinances setting targets to dramatically overhaul their electricity use.

This is up from 36 cities before June 2017, according to a new Sierra Club analysis shared with HuffPost. The new total accounts for 10.3 million people using 2.5 percent of the country's power output.

An additional 201 city mayors representing 24.4 million people and 6.5 percent of the nation's electricity use have endorsed the 100-percent renewable goal, promising to roll out policies in the months to come. That figure, too, doubled since last year.

The announcement, made Friday at the U.S. Conference of Mayors in Boston, marks a significant victory for the Sierra Club and other clean energy advocates that have responded to President Donald Trump's rollback of federal climate policies by pushing municipal-level reforms.

Last year, U.S. Conference of Mayors, under pressure from the Sierra Club and billionaire former New York Mayor Michael Bloomberg, adopted a resolution calling on its 1,481 member cities to shift to 100-percent renewable energy.