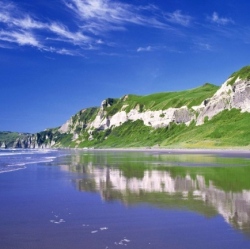 Donald Trump is poised to pull the country out of the Paris climate accord, US media report, quoting senior officials. The 2015 accord for the first time united most of the world in a single agreement to mitigate climate change. It was signed by 195 countries out of 197 in a UN group on climate change, with Syria and Nicaragua abstaining.

In a tweet on Wednesday, Mr Trump said he would announce his decision within the "next few days".

What was agreed in Paris?

Climate change, or global warming, refers to the damaging effect of gases, or emissions, released from industry and agriculture on the atmosphere.

The Paris accord is meant to limit the global rise in temperature attributed to emissions.
Countries agreed to:

Keep global temperatures "well below" the level of 2C (3.6F) above pre-industrial times and "endeavour to limit" them even more, to 1.5C

Limit the amount of greenhouse gases emitted by human activity to the same levels that trees, soil and oceans can absorb naturally, beginning at some point between 2050 and 2100

Review each country's contribution to cutting emissions every five years so they scale up to the challenge

Enable rich countries to help poorer nations by providing "climate finance" to adapt to climate change and switch to renewable energy

To date, 147 out of the 197 countries have ratified the accord, including the US, where the accord entered into force last November.