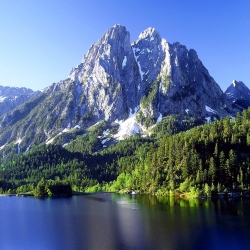 The trees died first. One hundred million of them in the eastern and midwestern United States. The culprit: the emerald ash borer, a beetle that entered the U.S. through Detroit in 2002 and quickly spread to Iowa, New York, Virginia and nearly every state between. The bug attacks all 22 species of North American ash and kills nearly every tree it infests.

Then came the humans. In the 15 states infected with the bug starting, an additional 15,000 people died from cardiovascular disease and 6,000 more from lower respiratory disease compared with uninfected areas of the country.

A team of researchers with the U.S. Forest Services looked at data from 1,296 counties, accounted for the influence of other variables — things like income, race, and education — and came to a simple conclusion: Having fewer trees around may be bad for your health. Their findings, published recently in the American Journal of Preventive Medicine, suggest an associative rather than a direct, causal link between the death of trees and the death of humans.