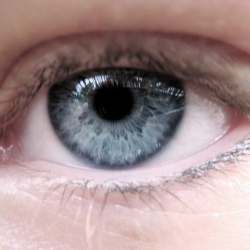 Tobii and peripheral maker SteelSeries have teamed up to build an eye-tracking control system so that players can interact with games using their eyes.

Stockholm-based Tobii has developed its eye-tracking technology for more than a decade, and it's ready to partner with gaming peripheral maker SteelSeries to create a version for mass-market applications such as gaming. The hope is to provide a new dimension of interaction for gamers, with richer and more immersive games. If successful, they could open a huge new market supplying devices that replace the traditional game controller that has been around for decades.

Tobii's technology promises precision control. It uses a camera-like device to detect your eyeball in three dimensions and then determines precisely where you are looking on a screen. It has commercialized the technology for control systems for people with disabilities. And it has also built the Tobii EyeX controller that also enables clinical researchers to track eye movements for studies.

Tobii and SteelSeries will demo the system next week at the 2014 International CES, a huge tech trade show in Las Vegas.

"This is the perfect application for putting eye-tracking on the map for the mass market," said Carl Korobkin, the vice president of OEM Solutions at Tobii, in an interview with GamesBeat.

Those initial applications have built a real business. And that has enabled Tobii to build a company with more than 400 employees. Tobii and SteelSeries are announcing a development kit ($95 show price; regular price $195) for developers to build games using the eye-tracking system. And the companies expect to launch a consumer system during the summer of 2014.