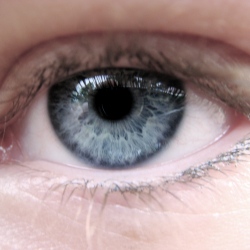 Dave Gilbert has a bone to pick with Yahoo CEO Marissa Mayer.

Her recent policy stating that all Yahoo employees need to work from the office, not at home, is exactly the wrong way to go, he said today at CloudBeat 2013, VentureBeat's conference on the business cloud.

That's not surprising, coming from the chief executive of Simple Signal, a cloud-based video conferencing provider. Naturally, Gilbert thinks we should be able to work from home, using video to talk to each other.

"If you want to attract the best and brightest, you have to enable [telecommuting] and make it work for you — you can't tell them they've got to park their car in the parking lot," Gilbert said. "For us, work is not a place."

Videoconferencing adds a dimension previously missing from audio-only conversations, Gilbert pointed out.

"For years, we've been living with telephone conversation, being blind. So what we say now is that where there is voice, there should be video. Because that really changes how we interact," Gilbert said.

For example, he described how people at work can use video to diagnose and fix problems remotely. He was able to plug an Ethernet cable into a rack of ports, and get it in the right spot, with the help of an IT guy who guided him, using video to ensure he got it in the right spot. Similarly, an expert car mechanic might use video to assist less able colleagues without having to get under the car himself. Or people could get counseling from therapists located across the country.