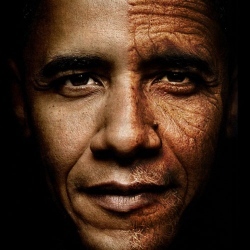 In September, Google chief executive Larry Page announced his latest "moonshot," a mysterious new venture to extend the human life span.

We don't know much yet about the initiative, dubbed Calico, but Page revealed in a blog post that it will receive funding from Google. Biotechnology mogul Arthur Levinson, 63, who sat on both Google and Apple's boards and formerly served as the chief executive at Genentech, will lead Calico as its CEO. Levinson said he declined numerous high-profile CEO positions before agreeing to join Calico.

"This was just so out of the [blue] that I instantly got extremely excited about it," Dr. Levinson said in a rare interview with the New York Times.

Few details have emerged since the initial announcement, but Calico has continued to generate intense excitement among geneticists and biotech experts. Adding fuel to the fire, Levinson recently lured some of the most well regarded scientists out of semi-retirement or away from high-ranking research positions.

As we previously reported, Hal Barron will leave his post as the chief medical officer at Roche to oversee research and development at Calico, which is a huge get for such an early-stage venture. Dr. Robert Cohen, a senior oncologist at Genentech has also signed on, along with Dr. Cynthia Kenyon, 55, a molecular biologist who discovered a genetic mutation that can double the lifespan of a tiny round worm, and David Botstein, 71, the director of the Lewis-Sigler Institute for Integrative Genomics at Princeton University.

The quartet of high-profile recruits is expected to begin work on Calico in the next few weeks and relocate to the Bay Area to join Levinson.

Calico is bold, but it's not as "out of the blue" as you might as expect. These researchers have already contributed to anti-aging research in various ways. Dr. Kenyon delivered a TED talk on the topic after her team discovered that we don't just wear out, like cars or an old shoe. In fact, aging is subject to control by the genes — and specifically by hormones.