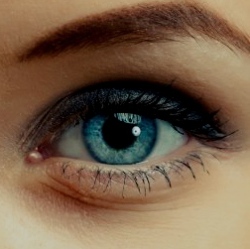 Traditional game consoles may still have the biggest presence at E3, but this year virtual reality was there in full force, showing that the future of gaming is no longer a far-off fantasy. After trying the biggest headsets on display at E3, Gizmag has a few thoughts on how things are stacking up:

It was Oculus VR that kickstarted this growing virtual reality craze, and its headset, the Oculus Rift, is in great shape. The consumer Rift is a lightweight, polished headset with an innovative pair of motion-sensing controllers. But based on our hands-on, it's the Rift's content that (for the time being, at least) sets it apart.

We didn't get as extensive a look at Sony's PS4-based Project Morpheus, as we were only able to experience an animated virtual concert (the lone interactive element was waving our PS Move controllers as glow sticks). But the headset itself is comfortable and slightly better for glasses than the Oculus Rift is. And despite Morpheus' having lower 1080p resolution, we didn't notice much of a "screen door effect" (visible pixels).

HTC opted not to showcase the upcoming Vive (which is scheduled to launch before both the Oculus Rift and Project Morpheus) at E3, so the last big headset we played with at the event was the up-and-comer StarVR. It has an insane 5K display (two Quad HD panels sitting side-by-side) with an equally mind-boggling 210-degree field of view. Add the company's lifelike shotgun controller to the mix (while playing a fun new Walking Dead game), and it was one of our most impressive VR demos to date.

The other big player in this (early days) virtual reality game is Samsung's Oculus-powered Gear VR, which we're already well familiar with. Despite being powered by a smartphone (trailing far behind the horsepower of a gaming PC and, to a lesser degree, the PS4), you might be surprised to hear that it holds its own quite well. If you own a Galaxy S6 and want to dip your toes into the world of virtual reality, the new Gear VR is your best choice at this moment.

If we had to pick a "winner" out of the headsets we saw at E3 (which, again, excludes the Vive), we'd have to put the Oculus Rift first, based on its Oculus Touch controllers and how polished its showcased games are. On the other hand, though, developers we chatted with tell us that once you've made a VR game for one platform, it's relatively easy to port it to one of the other platforms.