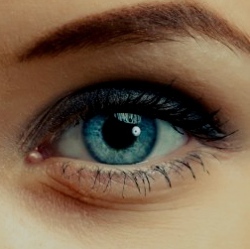 We found out today that it's going to take $599 to get the top-tier virtual reality equipment in addition to the cost of a gaming PC, and that has a lot of consumers feeling priced out of the market. But the company responsible says that the price is a fair refection of the technology.

OculusVR founder Palmer Luckey took to Twitter today to explain that his company is selling the Rift head-mounted VR device at cost. His comment is a direct response to critics claiming that $599 is too expensive for what Oculus is promising with the Rift.

Here's Luckey's full comment on Twitter:

To reiterate, we are not making money on Rift hardware. High end VR is expensive, but Rift is obscenely cheap for what it is.

Oculus has said previously that it doesn't plan to make a lot of money on hardware. The company reiterated this after the Facebook acquisition, when Luckey and Oculus chief executive Brendan Iribe pointed out that having the backing of a major corporation would give it the financial flexibility to sell hardware without making a profit.

But the complaints from forums and social media suggest that Oculus didn't do a great job preparing consumers for the price. Because if Rift is "obscenely cheap for what it is," no one understood that when they saw $599 this morning.

Of course, none of that has stopped Oculus from selling out of its first two months of supply. New preorders made today, just hours after Rift went on sale, will now ship in May instead of March.

To buy a Rift in the UK, you're looking at a £499 price tag. But hey, by now us Brits are used to the traditional British mark up right?

Palmer Luckey had previously stated it would be in the "ballpark" of $350 (£240). That's been well and truly missed, but you have to wonder how much the Rift kit's accessories have played a factor in the higher-than-expected pricing. All pre-orders include the headset, sensor, Oculus Remote, cables, Xbox One Controller, and the VR games EVE: Valkyrie, and Lucky's Tale.